Your Team Kingston is a group of professional and ambitious individuals who are committed to upholding a trusted and unwavering reputation of skill, knowledge and service. Our collaborative approach to real estate is based on a genuine appreciation for clients, coupled with exceptional customer service. We prioritize giving back and are passionate about strengthening, supporting and uplifting the community that surrounds us. We truly believe that real estate is more than just buying or selling, but rather the beginning of lifelong relationships.
Creativity • Integrity • Passion • Generosity
See what we have to offer
We're not your typical Real Estate team. We firmly believe that knowledge is power, and that's why we're proud to offer you the resources you need for every step of the buying, selling or home owning process.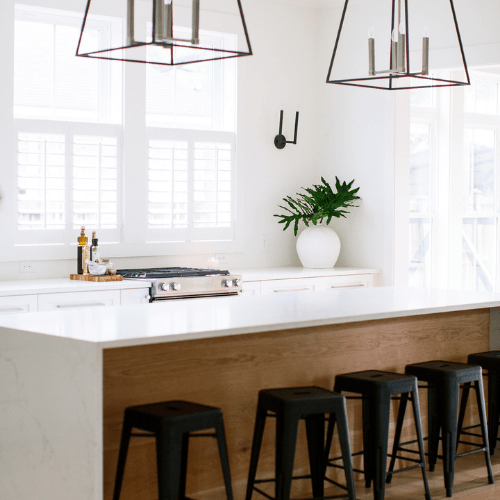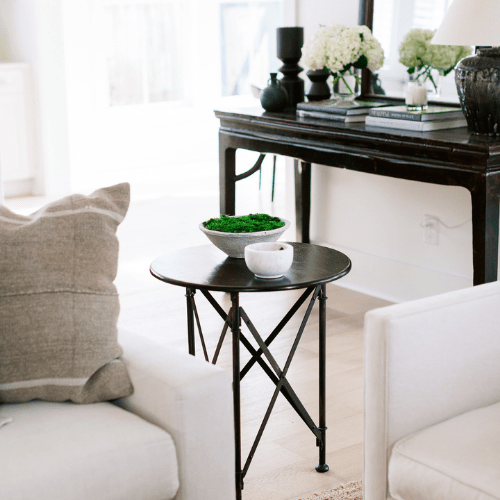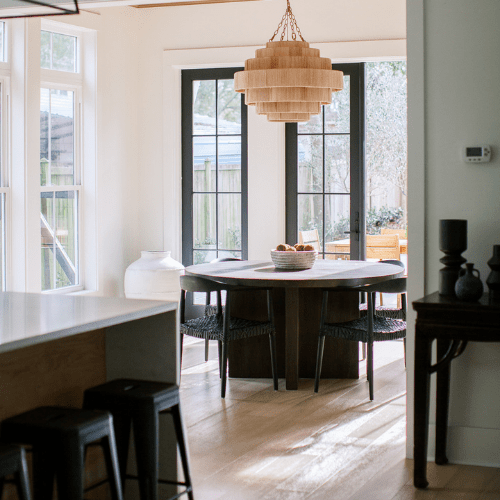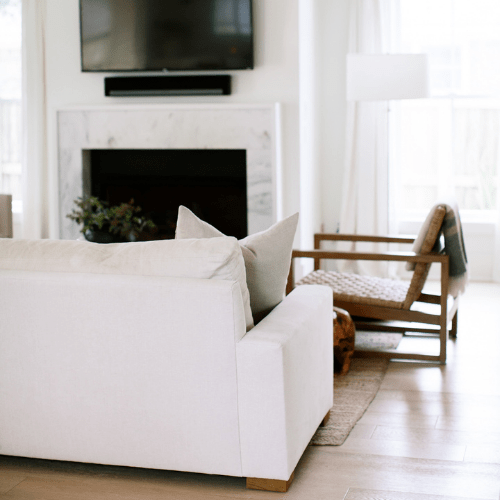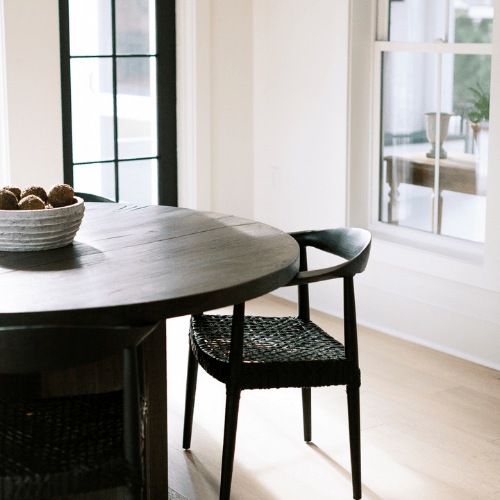 COOL STUFF OUR CLIENTS SAY ABOUT US
"My husband and I have used Jeff for multiple sales and purchases since 2013 – He's truly one of a kind in the realtor world. Honest, understanding and always has your best interest in mind. Jeff has never made me feel inconvenienced while buying or selling with him, he's always willing to accommodate our schedules and with 3 children that's invaluable. Most recently with Jeff's guidance, we won in a multiple offer situation (over 19 other offers!!) as well as sold our home above asking before even putting it into the market (and during a worldwide pandemic, this was such an easy process and relief!) I continue to recommend him to anyone looking for an honest, knowledgeable, and thoughtful friend and realtor. Thanks so much, Jeff!"
"I moved to the area from out of Province, new to Kingston without any connections. Crystal Charette was amazing! She assisted me twice already in finding a suitable home. She went above and beyond both times to assist me. Her communication is clear and the response time is very fast. She understood my needs and even went out of her way, drove to a home I was interested in, and Skyped me with video so I could get a real feel for the property since I could not travel there myself at that time. When I was able to travel to Kingston, she had prepared all viewings, provided me with information about the City and area, and offered a lot of additional resources. I am very grateful to have met Crystal and can only recommend her services! She is thorough, understanding, accommodating, and professional! I highly recommend Crystal Charette's Services!"
I've had the pleasure of knowing Jeff for 10 years. We met while I was looking for a place to live. Ended up just buying the home I was currently living in, but have been looking at many different homes since then. His patience with how particular my wife is and all my crazy demands. I am happy to say that Jeff and his team at Your Team Kingston, just helped me close on a new build for my business. His professionalism, dedication and just overall "everything will work out" helped relieve a ton of stress that goes along with this especially during a pandemic!! Thanks, Jeff couldn't have asked for a better realtor and friend.
"Romeo was fantastic to work with. He answered all of my questions in a very timely manner and presented my property with professionalism. He priced our home exactly right, which generated lots of interest in our home ultimately leading to a quick sale. Romeo has a great personality, is a hard worker, and is very relatable. We had lots of laughs, he kept us calm through 5 days of intense showings in the fastest market we have ever experienced as home owners. On offer day he brought 6 offers to the table and we closed our transaction selling almost 100k over our list price. Could not be more pleased."
Not only did Jeff do an amazing job selling our home by hiring a top notch stager and photographer, he also helped us buy the home of our dreams! Jeff was very patient with us throughout the process and always very quick to respond to all text and phone calls. We would definitely recommend Your Team Kingston for any realtor needs.
"Jake and team were very responsive and professional. We were faced with a very short timeline to find suitable accommodations in a new city Kingston. In less than a few days from initial contact, Jake scheduled a full day of viewings for the coming Sunday within our budget. We shortlisted the properties to two. They were both holding offers the very next day Monday at the same time 6:00 PM! With Jake's guidance and market knowledge, our offer for our favorite property was accepted on Monday evening! We are thrilled with our new home, many thanks to Jake."
Jeff was so great to work with. He's always available for any questions, and his team makes the whole process flow so smoothly. I look forward to continuing to work with them in the future!
Romeo was great. I will admit I was high maintenance when we were looking for our home. But I wanted a place that was perfect for our family. He dealt with my crazy like a pro lol. He was smart, honest, funny, and always quick on reply. He helped us get the house of our dreams. And his shoes were always on point. Thanks Rome for getting us a Home.
Crystal Charette is a professional agent, very responsive and ensured my needs were met through-out the process. Crystal spent time accompanying me through a year of searching for my retirement home on the water, she is incredibly patient and knowledgeable, I highly recommend Crystal as an agent.
We are very satisfied with Jeff's service during the process of purchasing our first home. Buying into this market was not ideal, but Jeff made it as seamless as possible. If you want a straight-to-the-point guy, with a great attitude and awesome connections – he's your man.
We are so fortunate to have Crystal Charette as our agent. Along with being professional, knowledgeable and responsive to our needs, she is also honest and genuine. She went the extra mile for us when it really counted. Due to her hard work and persistence, our family will move into our dream home this June. We will strongly recommend her to everyone we know!
Friends! Are you looking to sell a property? Jeff Easton and Team Your Team Kingston Remax is the person to connect with. Jeff is down to earth and interested in your story; compassionate, empathetic, caring, he truly "gets it". Amazing networking as well as a pulse on the market, Jeff will not let you down. He knows his stuff and has numerous awards to back it up. But that's not the best of it, Jeff's interest and investment at doing the absolute best for you is rare in this social climate. Old fashioned service and attention, blended with all of the newest and top of the line technology and best channels to reach clients ; the best of both worlds! Thank you Jeff, you are amazing at what you do.
Jeff and Shawna are absolutely the most amazing team! Jeff listens to your needs and wants, and gives you all the options to make both happen. You can tell that the whole team loves what they do, keep being AWESOME!
Jeff and the team are the best in the business. They made buying and selling in this wild market very easy to do. Not only did they answer any questions we had, but they did so very quickly and were always there to offer advice. I highly recommend Jeff and his whole team.
Our home buying experience with Jesse was as stress free as possible. We had support the entire way! Fantastic service and friendly too:)
Jeff, Shawna, and the rest of the team are top-notch! They sold our home for well over asking and were professional throughout the process of listing and showing our home. Jeff makes a consistent effort to be involved and present in his clients' lives, and we have appreciated the additional effort on his part. We would sell another home with Jeff as the listing agent in a heartbeat!
Jake helped me find my first home in record time. Thankful for the guidance and support and will definitely be working with this team again in the future!
Thank you Jeff and Shawna! The two of you have been nothing short of professional, responsive, understanding, reassuring and amazing throughout my first home sale. I am so grateful to have such a wonderful team helping and reassuring me every step of the way. I would absolutely recommend any friends family & acquaintances!
Jesse was an amazing realtor, very open, honest, approachable, friendly! He listened to what we wanted and were looking for in our price range in this crazy sellers market and showed us some beautiful and some eccentric houses. Funny enough Jesse was actually the one that picked out our house, he had told us he had slipped in an extra house to look at, none that we had sent to view and it was the one we fell in-love with and bought. It ticked all the boxes we were looking for. As a first time buyer Jesse and his team made the process less stressful. They walked us through the process and were there to answer any questions along the way. Over the course of buying our house we really got to know Jesse, and he became almost like a family friend. I would definitely recommend Remax Finest Reality/Your Team Kingston to anyone in the Kingston/Napanee area looking for a realtor to ask for Jesse.
Jesse and the team in Kingston were fantastic. They made my buying experience feel effortless and worry free. I could not have asked for a better team!
The team was extremely helpful in processing a quick sell of my house. I am very pleased with the service I received throughout the whole process and would highly recommend them to anyone looking to sell or purchase a home in the Kingston area.
Your Team Kingston RE/MAX went above and beyond to help me get the house I wanted. They understood what I wanted and was looking for in a house and made it happen. My realtor was Jake Ells and he was awesome, super nice guy, extremely knowledgeable on the market and how it's always changing and has lots of good advice I absolutely recommend This team to everyone!
Jeff came highly recommended by a friend of ours. We recently used Your Team Kingston for a real estate purchase. Jeff was incredibly responsive, provided sound advice and was professional throughout the entire process. In addition, Jeff's team followed up with us to ensure we were satisfied with all aspects of our interactions. I would highly recommend Jeff and his team when considering any real estate purchases/decisions.Thanks so much for your great work!
Jeff and his team handled our successful process with poise and professionalism!
You will not find a better team of motivated, professional realtors than Your Team Kingston (Remax)! I was fortunate enough to be partnered with Jake Ells who was an absolute legend. Jake worked extended hours to ensure the properties he was recommending were exactly aligned with my wish list and did he ever deliver. He was able to book and conduct walkthroughs at a moments notice and accommodated my busy work schedule to do them both virtually and in person, as required. Although relatively new to the game, you would never guess it from Jake's work ethic, constantly remaining up-to-date on the latest market activity and showing an incredible understanding of building concerns that are often overlooked. Having grown up in a military family, Jake understands the challenges with DND/CAF postings which makes him an optimal choice for helping navigate you through an already stressful and convoluted process. Jake was able to find me the perfect home within an extremely tight timeline, for which I'm very grateful. Without question, I will be staying in touch with Jake for any future properties I wish to purchase in the greater Kingston area.
Jake assisted my elderly parents in the purchase of a home with such ease and positivity. If it weren't for him, it would have been a much more stressful experience. Jake is professional and demonstrates a real passion for his work. Thanks again, Jake!
Questions? Let's chat
Your Team Kingston is ready to jump in and answer your questions. We'd love to kick off the experience with you today. Get in touch with us to get the conversation started and we'll lead the way.
CONTACT US
info@yourteamkingston.com
VISIT US IN PERSON
1329 Gardiners Rd, Suite 105
Kingston, Ontario K7P 0L8