JEFF EASTON
Broker & Team Leader
Jeff was born in London but moved to Kingston at a young age and has lived in the beautiful Limestone City ever since. He now calls Inverary "home", where he lives with his wife and 3 young boys. With over 25 years experience in a very challenging service industry, he has what it takes to succeed in the competitive sales market. Jeff understands that real estate is more than selling homes; it is about building long term relationships with clients.
He began his real estate journey in 2011 and has received a number of awards within RE/MAX Finest Realty including Chairman Club (2016-2018), Canada's Top 200 Agents (2017), RE/MAX Hall of Fame and Diamond Award Team (2018). Jeff is committed to giving back to his community and is involved with numerous local charities and fundraisers.
He is enthusiastic about building a strong, energetic, passionate and successful team of realtors who are committed to helping you find the perfect home.

SHAWNA EASTON
Sales Representative & Team Coordinator
Shawna was born in a small town just outside Ottawa and moved to Kingston to further her schooling at Queen's University. With a degree in Psychology and Health Studies, and a Bachelor of Education, Shawna has been teaching French Immersion within the Limestone District School Board since 2003. She lives in Inverary with her husband and 3 young boys, and has recently decided to take on the role of Team Coordinator with Your Team. Shawna uses her organizational skills, along with her creativity, to insure that Your Team is providing the best service to our clients. Whether it is being super mom or providing goals, support and organization to Your Team members, she does it all with dedication.
Shawna looks forward to creating a lasting relationship with Your Team clients.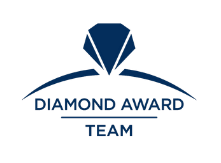 LISA MOCHAN
Sales Representative
Originally from Brockville/Thousand Islands area, Lisa has been a Kingston resident for more than a decade. Shortly after moving, she quickly realized all that the Limestone City has to offer and is happy to call Kingston home. With a background in property management, Lisa began her real estate career in 2012. Her recent awards include Executive Club (2016, 2017), 100% Club (2018) and Diamond Award Team (2018). Lisa's clients are her first priority and her greatest professional reward comes from helping families achieve their real estate goals. She strives to ensure that the buying and selling process remains as stress free as possible for her clients. Lisa is known for her strong work ethic, honesty, high energy, and fun loving nature. She is passionate about helping clients, has a tremendous amount of knowledge to offer, and is an invaluable member of Your Team.
ROMEO IBIT
Sales Representative
Born in the Philippines, Romeo immigrated to Kingston at the age of 3. With a Queen's University degree in Physical and Health Education, Romeo's background also includes over 20 years experience in customer service and management. Integrating the skills he acquired and developed through his extensive experience, Romeo began selling real estate in 2015. He is passionate about connecting with people and is committed to delivering the highest quality of service for his clients. Romeo prides himself on his commitment, accountability, integrity and respect. He has been recognized and awarded the RE/MAX Diamond Team award (2018). He is actively involved in the Kingston community as a member and volunteer for many local programs and leagues. With his passion for superior customer service, attention to detail and his commitment to his clients, Romeo is a dynamic member of Your Team.
CRYSTAL CHARETTE
Sales Representative
Originally from a small town just outside of Ottawa, Crystal moved to Kingston at the age of 18 to complete her schooling and to pursue a career in the service industry. She completed her degree in Hotel and Restaurant Management from St. Lawrence college and was quick to realize all that the Limestone City has to offer. She has established her roots in Inverary, where she lives with her husband and three young children. In 2007, with a shared vision of high quality construction and superior customer service, she and her husband started their own company "Charette Custom Homes Inc." They have since been recognized by Mike Holmes as a "Holmes Approved Builder" and their high quality work has been featured on the HGTV show "Holmes and Holmes Season 2". Crystal has as much knowledge in residential resale as she does in new home construction. Her RE/MAX awards include Executive Club (2018) and Diamond Award Team (2018). With an additional diploma in Interior Design, she is able to offer her clients a full service option. Whether it is a new build or a real estate transaction, Crystal is well known for her professionalism, honesty and for providing a high level of customer service and client care.

JESSE ROBERTSON
Sales Representative
Jesse was born and raised in Oakville, Ontario, but spent the better part of fifteen summers at the family cottage on Buck Lake, just north of Kingston. He attended university in the United States on an NCAA baseball scholarship where he studied both Criminal Justice and Kinesiology. In 2008, Jesse enrolled in the Canadian Armed Forces (CAF) where he served for 11 years, having the privilege of deploying on numerous operations. His fondness for travel and adventure has provided Jesse with a vast exposure and appreciation for the many languages, customs and cultural diversity found around the globe as well as Kingston. Jesse's experiences in the Canadian Infantry and Human Intelligence, as well as his background in sport, ingrained in him a diligent work ethic, unwavering loyalty, and an advanced communication skill-set. His many military postings during his career have facilitated an intimate understanding and knowledge of the government relocation program. Jesse's experience and traits are the foundation for a strong and lasting relationship between client and realtor which he prides himself on. Jesse enjoys nothing more than to help his clients turn their dreams into reality and their house into a loving home.
Your Team Kingston is ready to jump in and answer your questions. We'd love to kick off the experience with you today. Get in touch with us to get the conversation started and we'll lead the way.
CONTACT US
(613) 530 – 0968
jeff@yourteamkingston.com
VISIT US IN PERSON
1329 Gardiners Rd, Suite 105
Kingston, Ontario K7P 0L8