Kingston History
Kingston, Ontario, Canada is a city rich in history and culture.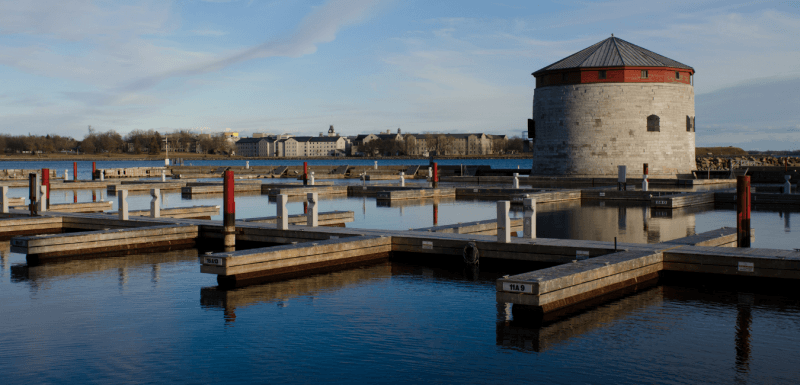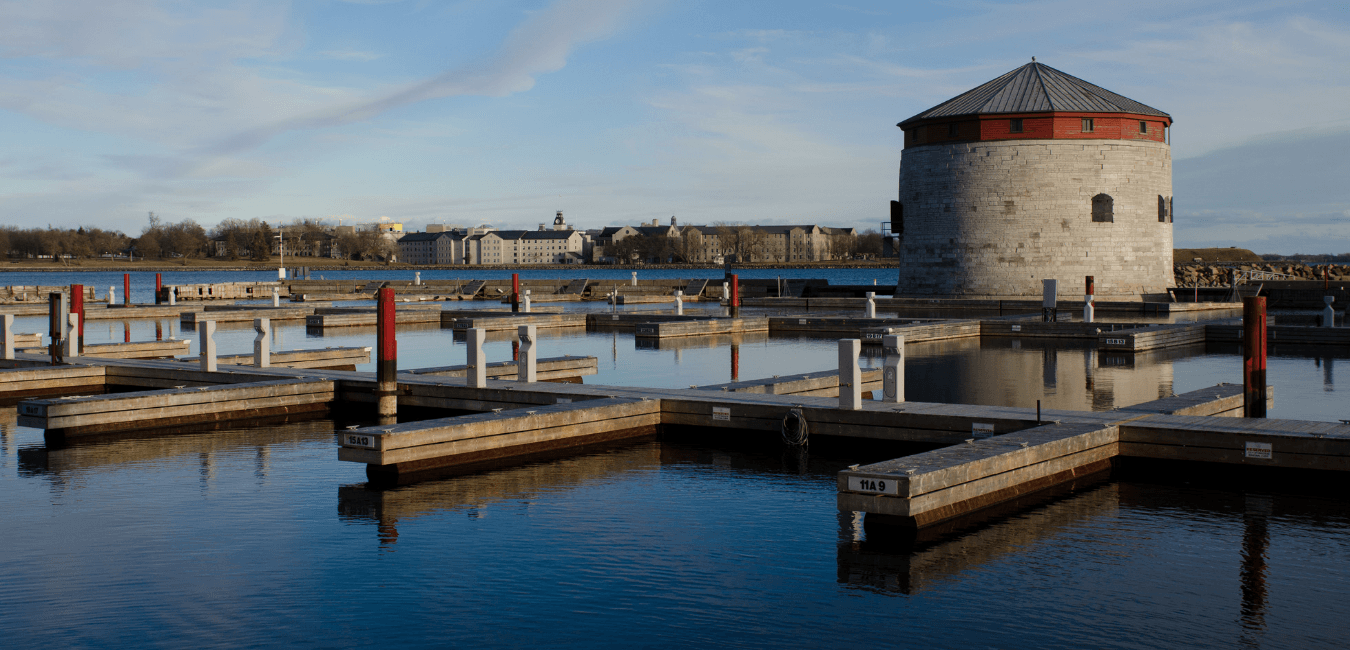 We were first settled in the 1600s on First Nation lands named Katarokwi, and were later referred to as King's Town in honour of King George III (until it was shortened to Kingston in 1788).
You should know that we were named Canada's first Capital in 1841, but the capital was relocated in 1844 since Kingston was considered vulnerable to attacks because of our proximity to the United States (it was a different time) and our location on the water.
We are also home of Canada's first Prime Minister, Sir John A. Macdonald (or, Sir John A.), who was also a respected lawyer and councillor in the city. Today, you can experience a bit of history by grabbing a beer in his old law office, The Public House. You can also visit the home where Sir John A. raised his family at the National Historic Site Bellevue House, built in the 1840s.
We've always been a city steeped in history yet always changing – for example, City Hall (built in 1844 by George Brown) has at times housed a tavern, a women's medical college, and was once the police headquarters and home to the city jail (you can still visit the old jail cells in the basement!)
Did you know that a fire destroyed most the downtown, including old City Hall in 1840? To prevent this from ever happening again, the city prohibited building with wood and therefore began building with brick and stone (mostly local limestone) – which is why Kingston is named the 'limestone city' today since most of our historical buildings are made from beautiful limestone.
But the times, they do change and when you meander downtown you'll find many historic buildings that have been transformed over the years. For example, the old Kingston Fire Hall, as well as the historic Wooden Mill, have been converted into restaurants and the Kingston and Pembroke Railway Station provides a convenient location for the Visitor Centre.
Downtown Kingston is also home to The Kingston Public Market, the oldest market in Ontario, which has been providing food and a sense of community to the residents of our city since 1801.
Your Team Kingston is ready to jump in and answer your questions. We'd love to kick off the experience with you today. Get in touch with us to get the conversation started and we'll lead the way.
VISIT US IN PERSON
1329 Gardiners Rd, Suite 105
Kingston, Ontario K7P 0L8