When it comes to buying a home, getting pre-approved for a mortgage is a very important step. Not only does it help you understand exactly how much you can afford to spend on a home, but it often allows you to lock in an interest rate for a period of time which could potentially save you thousands of dollars.
Here are 3 simple steps for a mortgage pre-approval:
Talk to a Mortgage Specialist. YOUR Team can offer you contact options if you are looking for a place to start. We suggest that you speak with 2 or 3 different lenders before making a decision.
Complete an application to find out how much you qualify for.
Gather your financial information to finalize pre-approval. This can include pay stubs, T4 documents, letter of employment, proof of down payment etc.
Step 2: Deciding What You Want
Now that you have a budget, the next step to finding the right home is to determine what you're actually looking for. There are a lot of homes on the market at any one time and it can be very overwhelming.  To make the search more efficient, ask yourself THREE focus questions:
Where do I want to live?
What communities or neighbourhoods appeal to you? Is it important to be close to work, shopping centers, school districts, public transit, places of worship?
What type of home do I want?
What style of home best suits you and your needs? You may also want to consider your ideal lot size and age of home.
What are my must haves and deal breakers?
What are the most important features for you in a home?  What do you absolutely NOT want in a home?
Step 3: Start Your Search
Now the fun begins! Most searches begin online. In fact, over 90% of buyers start their home buying process on the internet.
Allow us to set you up on a Personalized Property Search which will give you a firsthand look at what is fresh on the market BEFORE it hits MLS and the laps of other buyers.
Step 4: Make a Smart Offer & Negotiate
As your agent, we will guide you to decide on price, terms, inclusions, and conditions.
Preparing your offer: We will prepare the legal documents that protect you and that match your schedule, wants, and needs.
Presenting the offer: We will present the offer on your behalf and help negotiate with the Seller's agent.
What happens after you sign the offer? One of THREE things.
The seller countersigns.
The seller accepts your offer.
The seller rejects your offer.
We will explain the details of the offer as you and the seller negotiate, and we will be your voice to help reach a mutual agreement.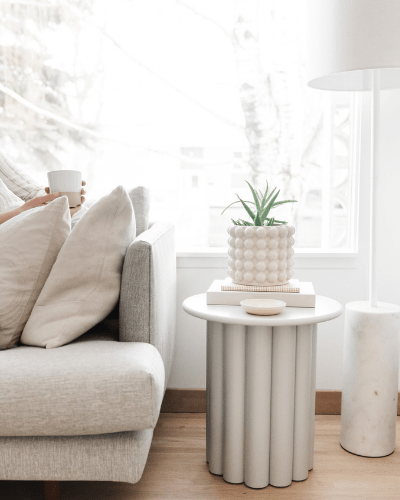 Step 5: Condition Removal & Inspection
Okay, you have agreed on the price and terms and now have a firm OR conditional offer in place.
If you have conditions, now is the time to start the process of satisfying them in order to meet the deadline and to firm up your purchase.
Possible conditions include home inspection, lawyer, well inspection, septic, financing, insurance, conservation condition, along with many others. Whatever the condition, YOUR Team can help recommend trusted professionals in the industry in order to ensure that you understand what is going on throughout the process and that you are comfortable when it comes to signing off.
 Step 6: You Have a Firm Deal
Congratulations! You have purchased your home!
This is exciting, but we understand that it can also be a stressful time. Again, we are here to help! If you have questions or concerns, we are still by your side.
YOUR Team will ensure the documents for your deal are completed properly and then promptly sent over to your lawyer for review and closing.
Your Team Kingston is ready to jump in and answer your questions. We'd love to kick off the experience with you today. Get in touch with us to get the conversation started and we'll lead the way.
VISIT US IN PERSON
1329 Gardiners Rd, Suite 105
Kingston, Ontario K7P 0L8