Selling your property is a very busy (and often stressful) time and it is our goal to make it as easy as possible. Here are some tips and tricks to help ensure you know what to expect for every step of the selling process.
We look forward to the opportunity you have trusted us with and appreciate the confidence in our team!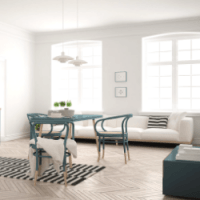 PRICING IT RIGHT
Your sales representative will begin with a comparative market analysis. A CMA allows your agent to ensure that your home is priced competitively and at a price that the current market will bear. Your agent will review the trends in your neighbourhood comparing homes that are for sale right now and homes that are recently sold, in order to properly price your home. Find out what your home is worth, then shave 5 to 10 percent off the price. You'll be stampeded by buyers with multiple bids-even in the worst markets-and they will bid up to the price over what it is worth. It takes real courage and most sellers just don't want to risk it, but it is the single best strategy to sell a home in today's market.
THE FIRST IMPRESSION
No matter how good the interior of your home looks, buyers have already judged your home before they walk through the door. You never have a second chance to make a good first impression. It's important to make people feel warm, welcome and as safe as they approach your house. Spruce up your homes exterior with inexpensive shrubs, and brightly coloured flowers. You can typically get a 100 percent return on the money you put into your home's curb appeal. Entryways are important also. You use it as a utility space for your coat and keys, but when you are selling, declutter the area and make it welcoming by putting in a small bench and vase of fresh cut flowers.
CLEAN UP YOUR ACT
If you are selling your house, cleaning is a no brainer, and clutter is a killer. Get a head start on packing and begin packing up extras that are taking up space on your mantle, table surfaces, etc. Clutter makes your house look smaller, and if you have small house, it makes it feel claustrophobic. Not advantageous to a quick profitable sale.
HALF-EMPTY CLOSETS
Storage is something every buyer is looking for and can never have enough of. Take half of the stuff out of your closets and neatly organize what is left in there. Buyers will snoop, so be sure to keep your closets and cabinets neat and tidy.
LIGHT IT UP
Maximize the light in your home. After location, good lighting is the one thing that every buyer cites that they want in a home. Take down the drapes, clean the windows, change the lamp shades, increase the wattage of your bulbs and cut the bushes outside to let in the sunshine. Do what you have to do to make your house bright and cheery-it will make it more sellable.
DE-PERSONALIZE YOUR HOME
Another important thing to do when selling your house is to de-personalize it. The more personal stuff in your house, the less potential buys can imagine themselves living there. Get rid of a third of your stuff-put it in storage. This includes family photos, memorabilia, collections and personal keepsakes. Consider hiring a home stager to maximize the full potential of your home. Staging simply means arranging your furniture to best showcase the floor plan and maximize the use of space.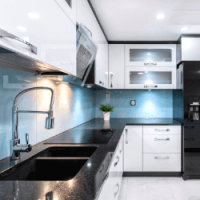 THE KITCHEN COMES FIRST
You're not actually selling your house, you're selling your kitchen-that's how important it is. The benefits of remodelling your kitchen are endless, and the best part is that you will probably get 85% of your money back. It may be a few thousand dollars to replace counter tops, where a buyer may knock $10,000 off the asking price if your kitchen looks dated. The faster, more inexpensive kitchen updates include painting and new cabinet hardware. Use neutral coloured paint so you can present buyers with a blank canvas where they can start envisioning their own style. If you have a little money to spend, buy one fancy stainless steel appliance. Why one? Because when people see one high-end appliance, they think all the rest are expensive too and it updates the kitchen.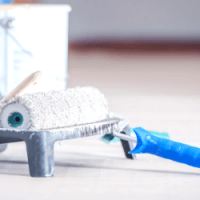 PAINT THE STORY
A coat or two of paint is always a good investment. If you decide to make the effort, consider flat paint in areas for resting and relaxing. You can add some colours, but neutral is always best. Satin paint is great in common areas and places there's a bit more action taking place. It's also easier to clean up if someone spills tomato soup on the wall.
DON'T OVER UPGRADE
Quick fixes before selling always pay off. Mammoth makeovers, not so much. You probably won't get your money back if you do huge improvement projects before you put your house in the market. Instead, do the updates that will pay off and get you top dollar. Get a fresh coat of paint on the walls, clean the curtains or buy inexpensive new ones replace door handles, cabinet hardware, make sure closet doors are on track, fix leaky faucets and clean the grout. Your Sales Representative will help you determine which projects to attack.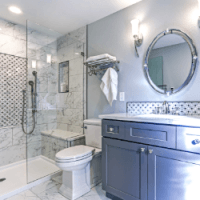 ACCENTUATE THE POSITIVE
Clients usually know what they like best about their home. It's usually what they saw that made them want to buy, or it is something they have added to make the home particularly special. Whether it is a staircase, a great view from the kitchen sink, a pergola or a three car garage, do something to make the buyers linger in that magical space.
ALWAYS BE READY TO SHOW
You need to be "show-ready" at all times-you never know when your buyer is going to walk through the door. You have to be available whenever they want to come see the place and it has to be in tip-top shape. Don't leave the dishes in the sink, keep the dishwasher cleaned out, the bathroom sparkling and make sure there are no dust bunnies in the corners. It's a little inconvenient, but it will get your house sold.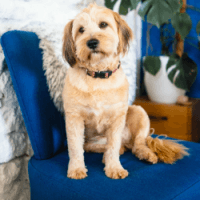 CONCEAL THE CRITTERS
You might think a cuddly dog will warm the hearts of potential buyers, but you could be wrong. Not everybody is an animal over. Buyers don't want to walk in to your home and see of bowl of dog food, smell the litter box or have tufts of pet hair stuck to their clothes. It will tive the buyers the impression that your house is not clean. If you are planning an open house, send the critters to a pet hotel for the day.
SMELLS LIKE HOME
I've heard of many agents that bring in an oven to bake cookies or fresh bread. One colleague joked about keeping an easy bake oven in the trunk of her car. I usually opt for a diffuser or plug-in air freshener. Specific aromas add theme to the tour, even when its' not an open house. However, don't over scent the home or they will think that you are covering something up.
EMBRACE THE QUIETUDE
When showing a home, music is not necessarily a bad thing. If you don't know the potential buyers taste in music, don't push yours. If you are going to play music, be sure it doesn't have vocals. Avoid niche music; not everyone loves hard rock or country and western. If you are set on having music playing in the background for viewings, opt for soft jazz playing at a low level. Unless you have the music only channels, keep the television off. It's a distractions.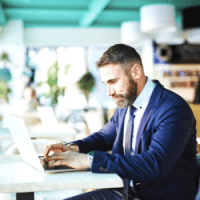 PLAY THE AGENT FIELD
A secret sale killer is hiring the wrong Sales Representative. Make sure you have an agent who is totally informed. They must consistently monitor Multiple Listing Service (MLS), know what properties are going on the market and know the comparables in your neighbourhood. Find a Sales Representative who embraces technology-a tech savvy one has many tools to get your home sold.
GO AWAY!
No buyers wont to discuss your home while you are standing there. On average, clients spend 20-30 minutes in a home that has some promise; very few stay more than 5 minutes in a house with the seller in ear shot. If nothing else, go outside on the porch or in the yard. Let the home speak for itself.
Your Team Kingston is ready to jump in and answer your questions. We'd love to kick off the experience with you today. Get in touch with us to get the conversation started and we'll lead the way.
CONTACT US
(613) 530 – 0968
jeff@yourteamkingston.com
VISIT US IN PERSON
1329 Gardiners Rd, Suite 105
Kingston, Ontario K7P 0L8